**NEW STUDENT ENROLLMENT** This is for all NEW to the district Kindergarten-12th grade students and ALL returning 7th grade students. Elementary (K-6) Enrollment at Pocasset August 4th & 5th 8am-3pm Middle School/High School (7-12) Enrollment at Amber August 4th 9am-3pm Please bring the required documents listed below: Birth certificate Immunization Record *All 7th grade students MUST have the Tdap vaccine to enroll* Proof of residency *gas ,water, or electric bill- Must be current (last 30 days) Legal documents (if applicable) divorce/custody, guardianship, foster care, legal name change.. We are excited to meet you!

Amber-Pocasset Schools is switching student information systems. We will no longer be using Teacherease. We will now be using Wengage. We need guardians of all RETURNING students to create a Wengage user account. Please click on the link below to create your account. Click New user to request the account at the bottom and then follow the steps. You will need access to email and cell phone to activate your account. This could take up to 24 hours.
https://ok.wengage.com/AmberPocasset/account/login?ReturnUrl=%2famberpocasset


Tuttle will host this year's Northern District Fair August 19th and 20th . Amber-Pocasset will host the event next year when we know the auditorium and school will be available and ready to go.

Elementary enrollment will be August 4 & 5th 8:00am-3:00pm High School/Middle School- students NEW to the district and ALL incoming 7th graders will enroll in person on August 4th 8:30-2:00pm. Returning students grades 8-12 will enroll online. More information will be posted at a later date.

2022-2023 Elementary Supply List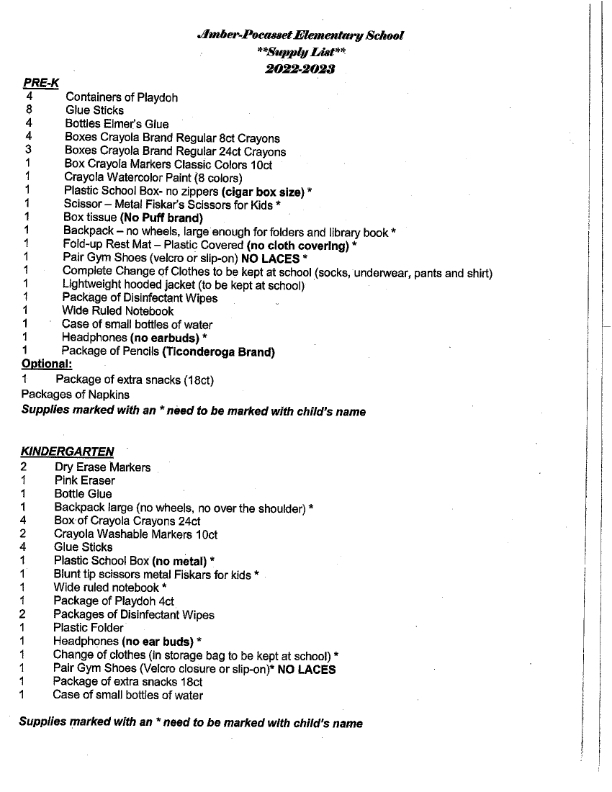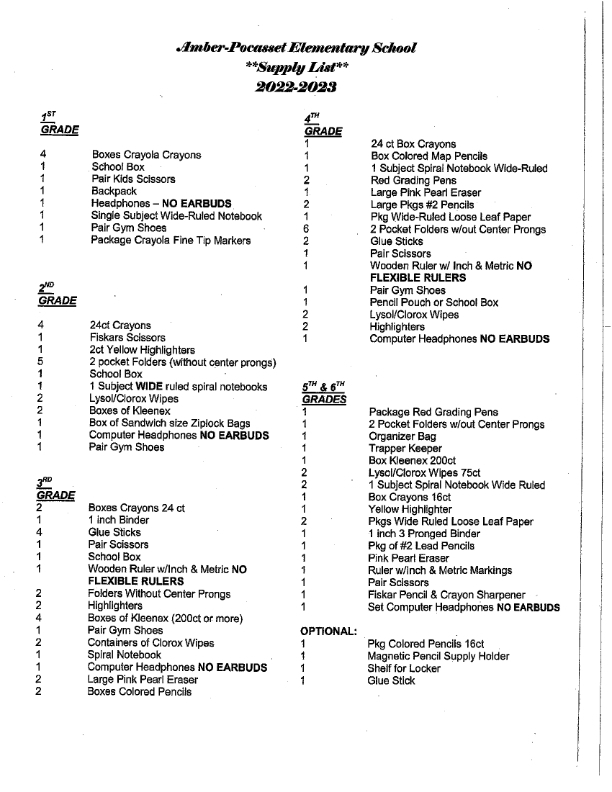 2022 Baseball State Bracket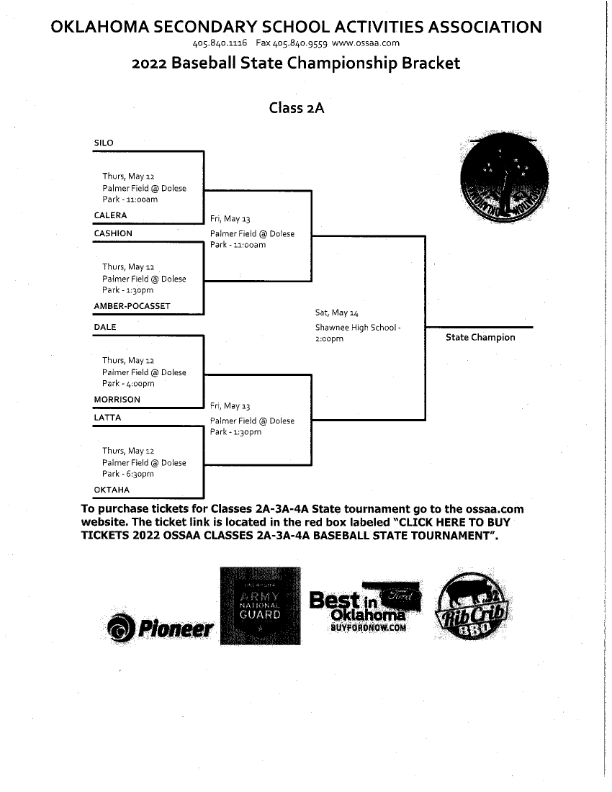 Congratulations AmPo baseball! Regional Champions! The Panthers are headed to State!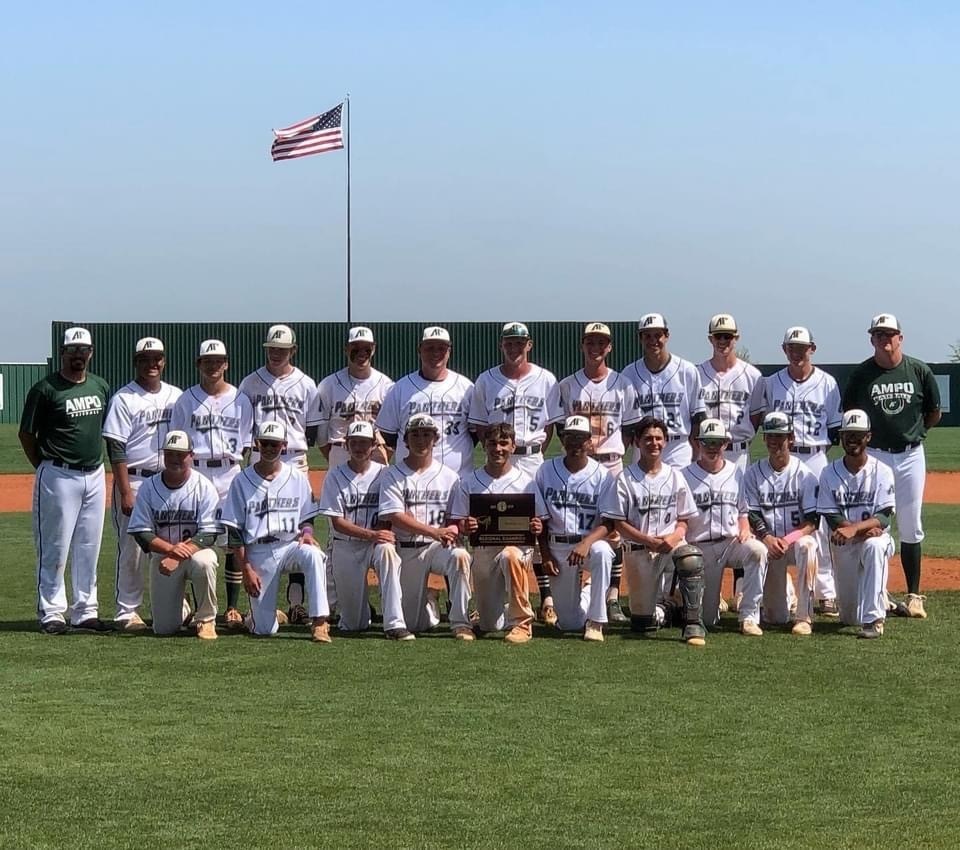 Updated Regional Baseball Bracket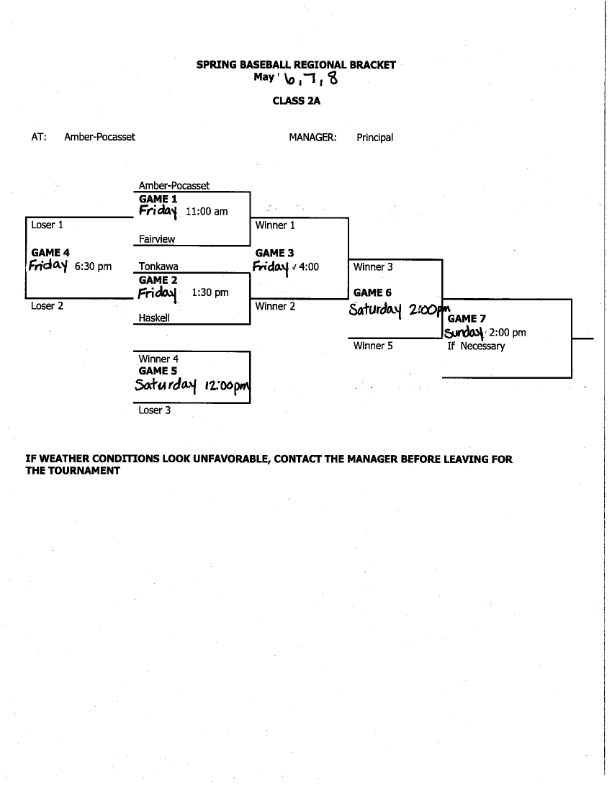 Congratulations to Amber-Pocasset FFA for winning Single Teacher Sweepstakes!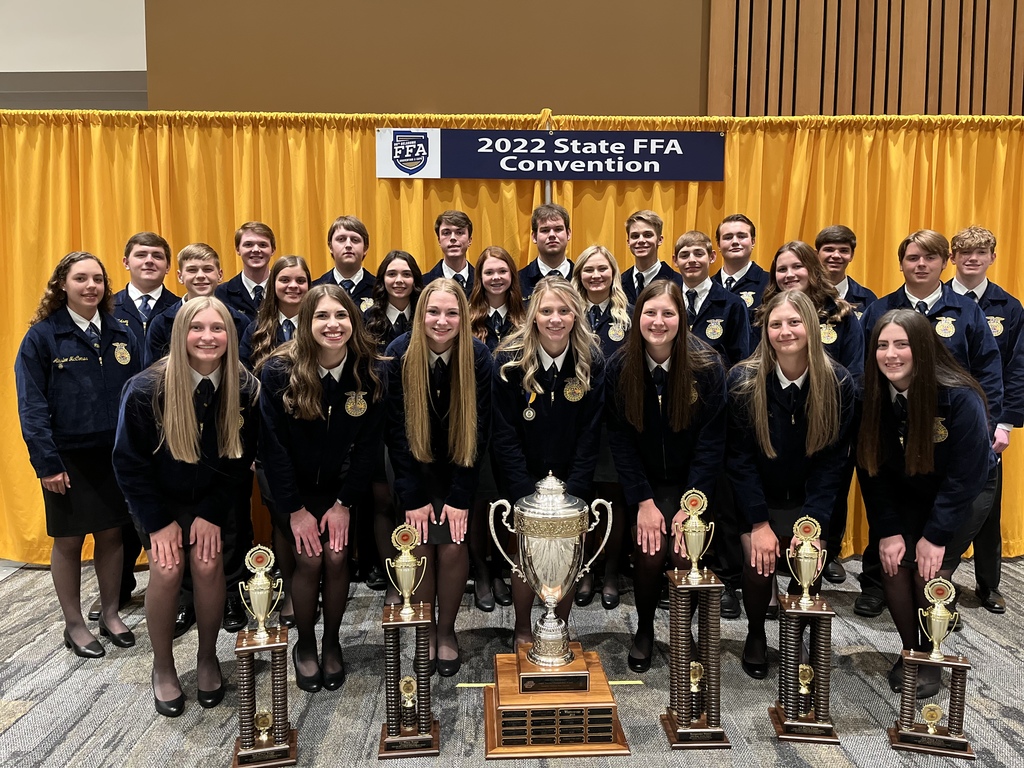 3A Slow-Pitch Academic State Champions. Congratulations!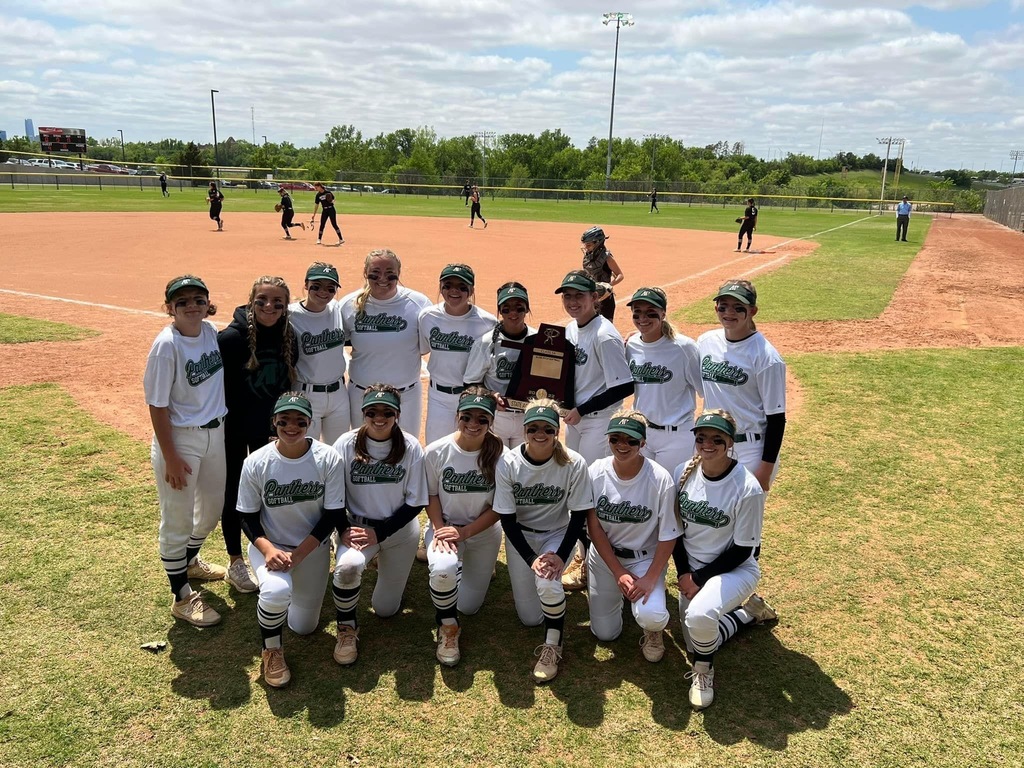 Spring Baseball Regional Bracket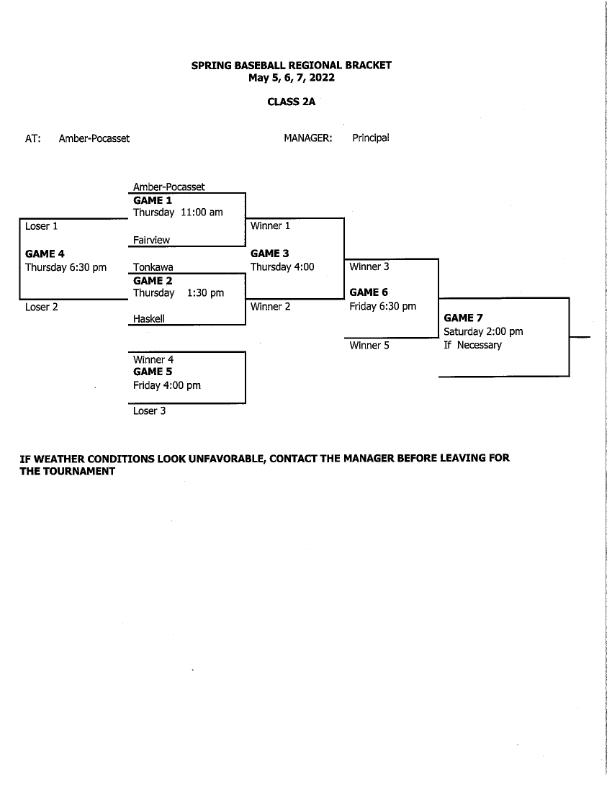 Congratulations Kylee Smith golf state qualifier!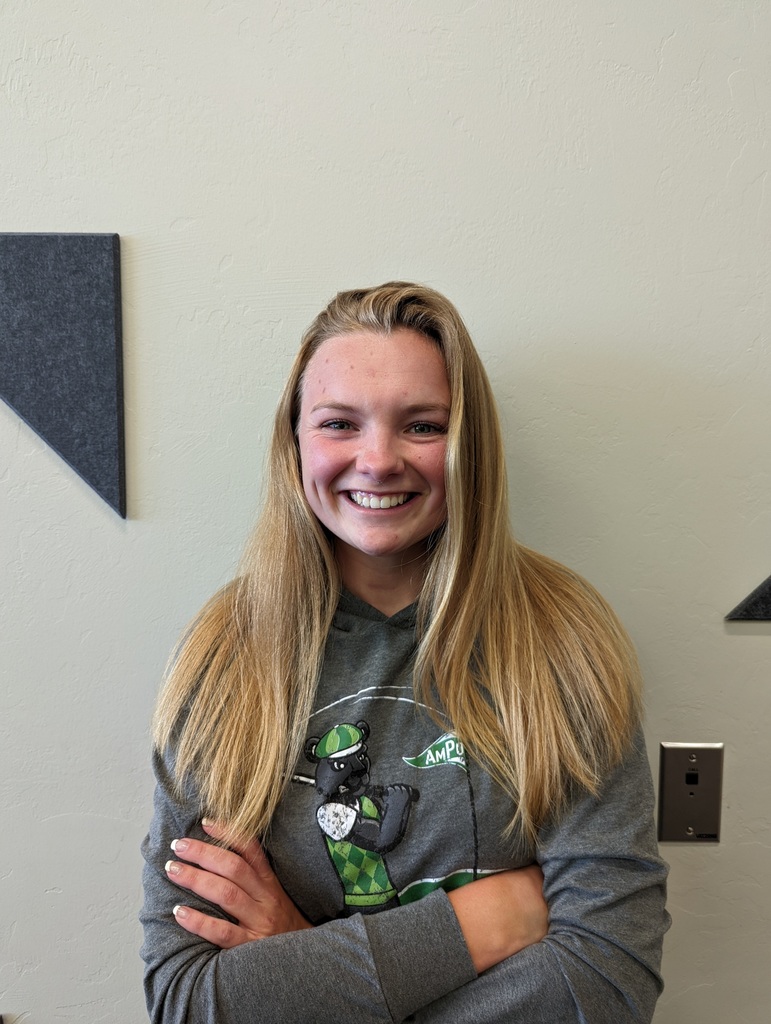 Congratulations to our state track qualifiers: Abby Elliot 400m dash and Sesse Yde in the 2 mile run! Good luck girls!!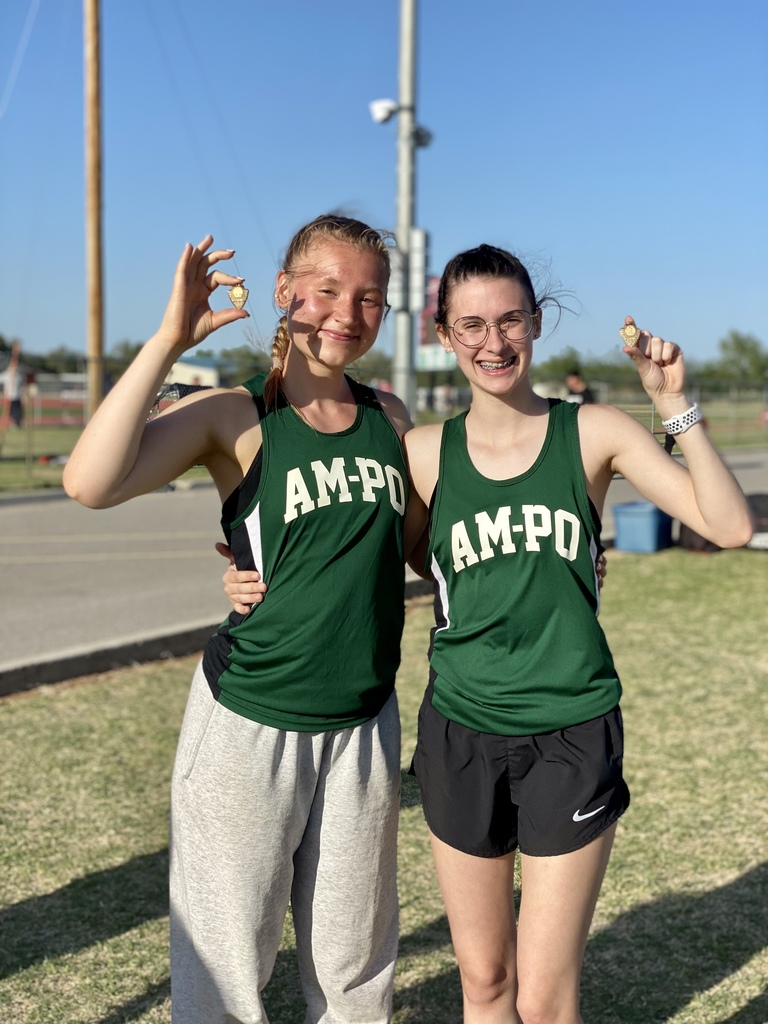 2022 Baseball District Champs!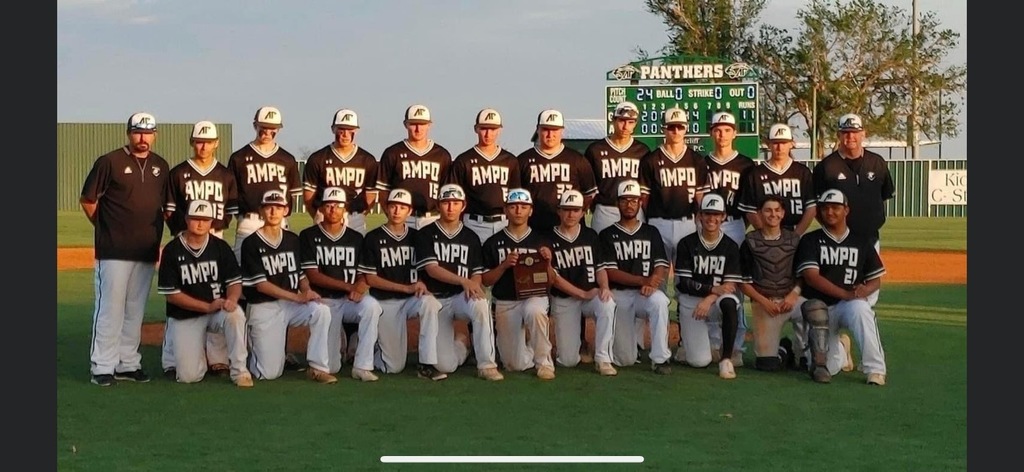 2022 Slow-Pitch State Bracket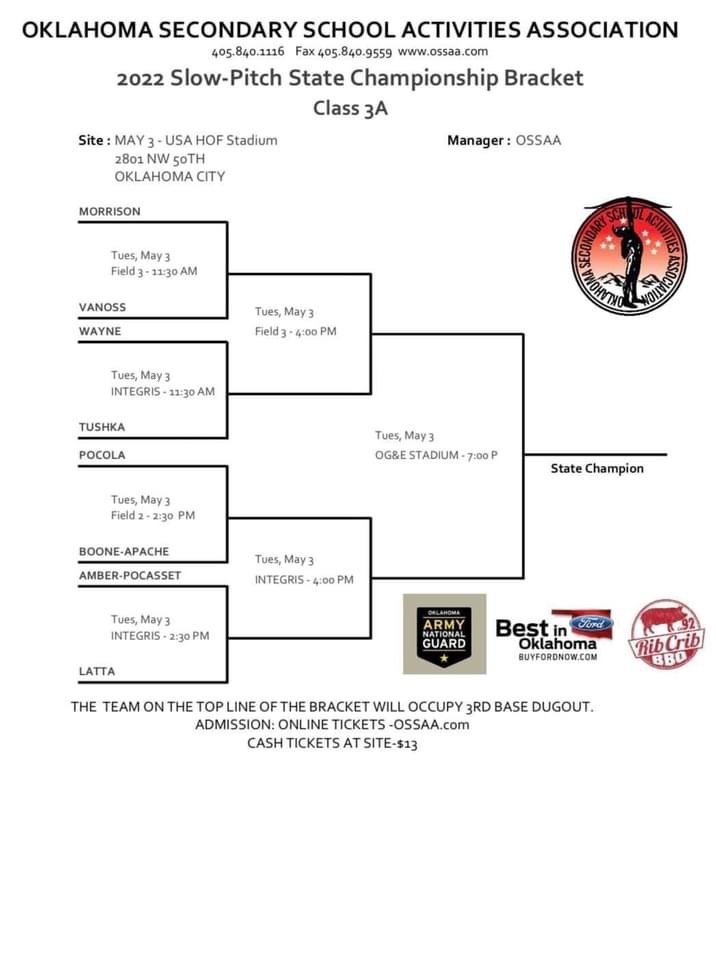 Congratulations to AmPo FFA! State Champion Sales Team: Lauren Fairbanks, Aubrey Faires, Elyse Guthrie-High Individual $1,000 Scholarship, and Halei Pruitt - 3rd High Individual State Champion Farm Business Management Team: Karter Caves, Hollis Thompson - High Individual $1,000 Scholarship, and Kash Kuhlman Runner-Up State Champion Livestock Judging Team: Blake Janssen - 3rd High Individual, Sage Schenk, Ainslee McComas, and Isaac Bradford 3rd Place Animal Science Quiz Bowl Team: Parker Fairbanks, Isaac Bradford, Blake Janssen and Lexi Teel 4th Place Freshman Quiz Bowl Team: Kaylee Ferrell, Olivia Bradford, Maci Hall, and Claire Janssen 17th Place Vet Science Team: Kari Teel, Jessie McCallister, Brooke Brown, and DJ Mathews 5th Place Animal Science Speech: Blake Janssen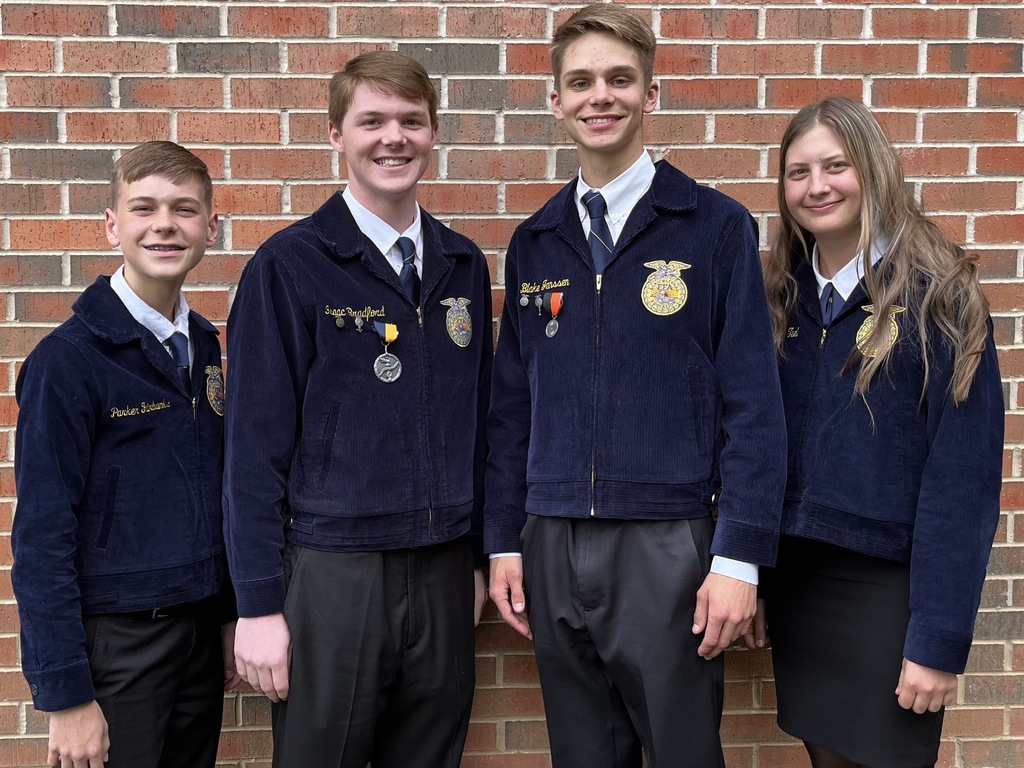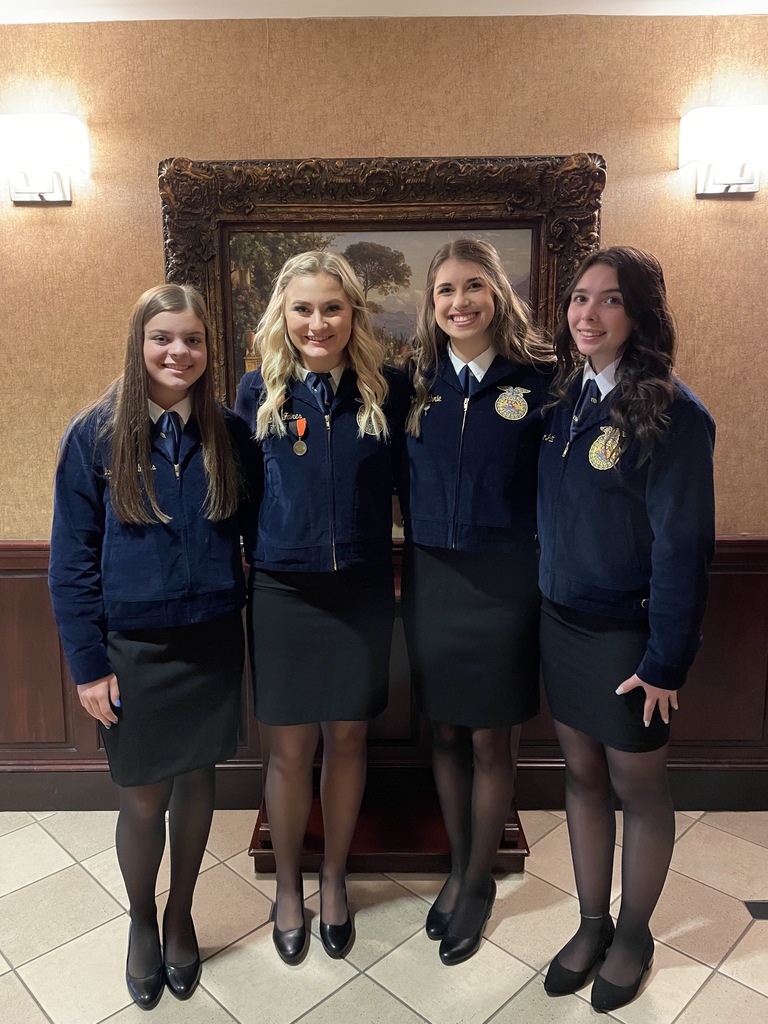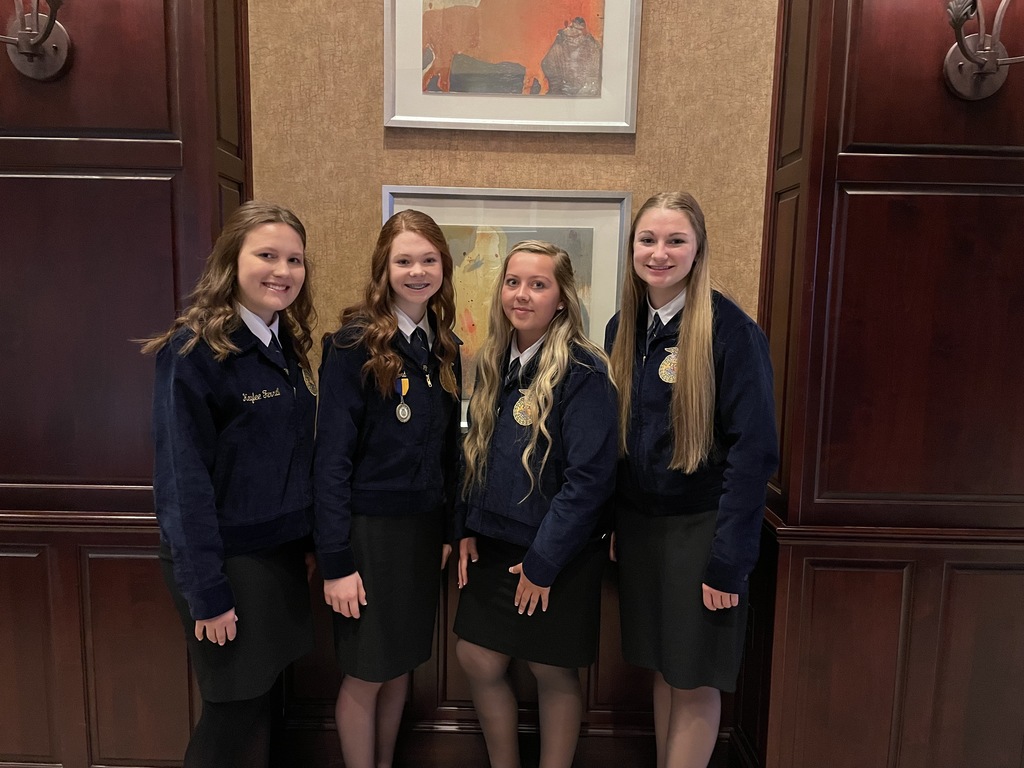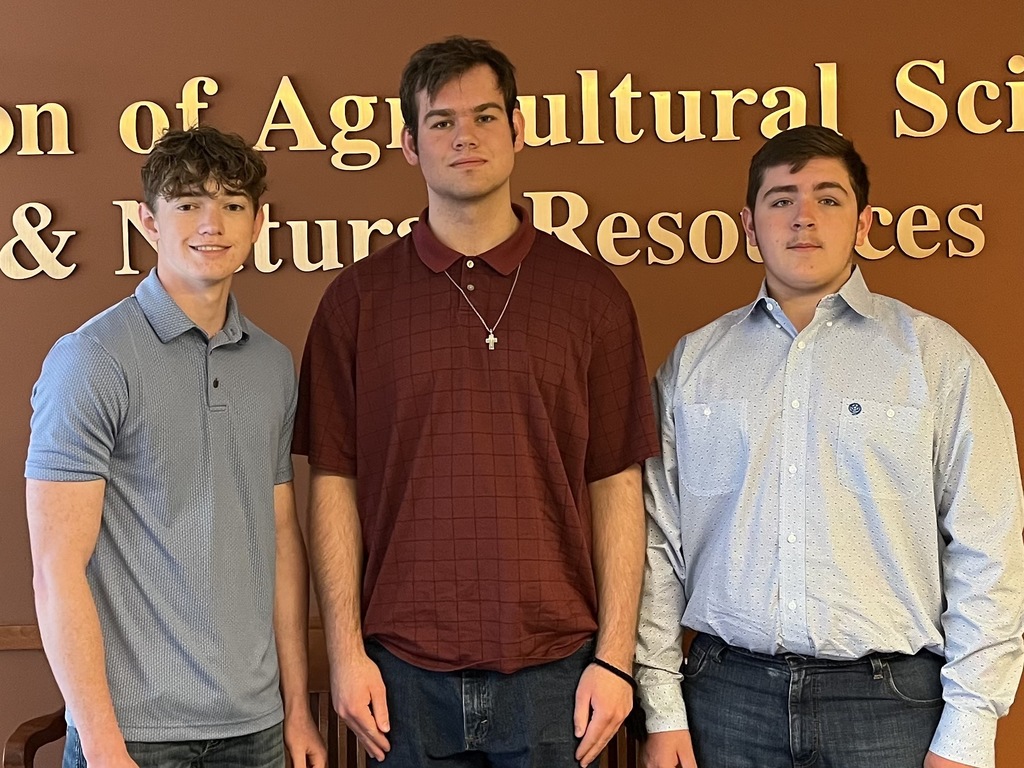 Joshua Morris, senior from Am-Po, and his team won 1st place in Mobile Robotics qualifying them for National competition! Congratulations!!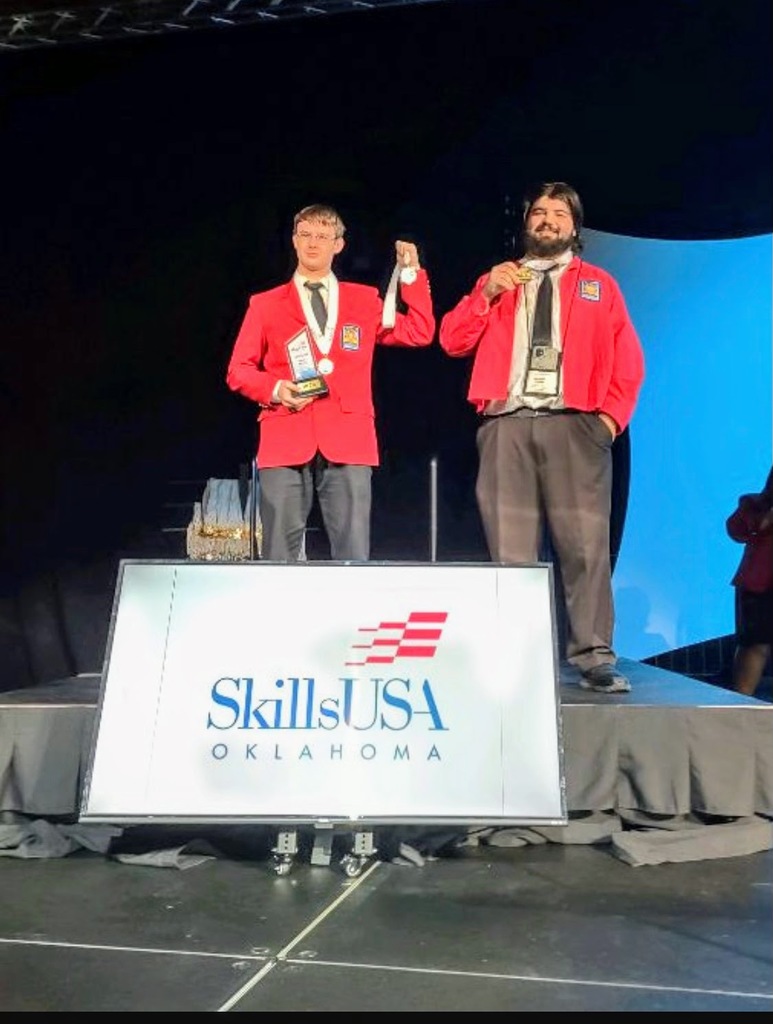 Congratulations to Cadence Winchester and Brody Mathews April Students of the Month